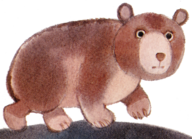 Old CaveBear Blog
This is the old CaveBear Blog that ran from 2003 through 2014.
There has been no attempt to preserve the old URL's - that would have been too much work. And that's what search engines are for?
These are organized in chronological order, oldest at the top, newest at the bottom.
New items are going into the new CaveBear blog.