Here is a rare photograph of the CaveBear in the wild: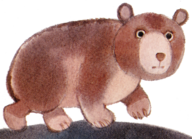 Scary!  But don't worry, he rarely bites.
You want to know more? OK. Below are a few links to more detailed items:
Mr. Auerbach is the Chief Technology Officer at InterWorking Labs (IWL) in Scotts Valley, California.
Mr. Auerbach was the first (and only) North American publicly elected member of the Board of Directors of ICANN, the Internet Corporation for Assigned Names and Numbers.
Karl Auerbach was formerly a senior researcher in the Advanced Internet Architecture group in the Office of the Chief Strategy Officer at Cisco Systems.
In addition to his technical work, Mr. Auerbach has been an attorney in California since 1978. He is a member of the Intellectual Property Section of he California State Bar.
In 2002 he received the Norbert Wiener Award from the Computer Professionals for Social Responsibility (CPSR).
Who or what is CaveBear? The "where" part is easy: 37° 00' 02 North by 122° 00' 59 West - which just so happens to be in the City of Santa Cruz in the State of California.
CaveBear was formed by me, (Karl Auerbach) in Mid 1994.
CaveBear is an organization for research, consulting, product development, and other matters related to the internet. CaveBear explores new ways of making the Internet a more useful place for people. Projects include:
Tools for network diagnosis and repair.
The homeostatic (self-healing) internet.
Lifeline grade internet services.
Capability computer architectures and operating systems.
Internet governance.
Internet law and policy.
Protocol interoperability analysis and testing.
Internet humor.
The History of the Internet Project (sponsored by InterWorking Labs).
Shakespeare said - "what's past is prologue, what to come in yours and my discharge." If CaveBear is about anything, it is about new ideas and new things.
If you are looking for a short bio then click here.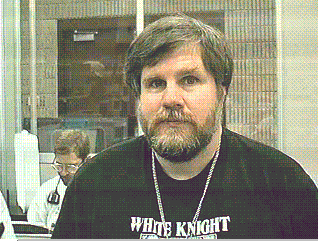 So, I bet the first thing you want to know is what I look like. The photo on the left is nearly a decade old, but I like it. The vicissitudes of Internet politics, life at startups, and life in general have left me with a bit more gray around the edges.
Some people have said "Karl is a crock". And I'm here to say that they are right… sort of… Yes! That that is me over there to the lower right. I was understudy crocodile in a production of Peter Pan.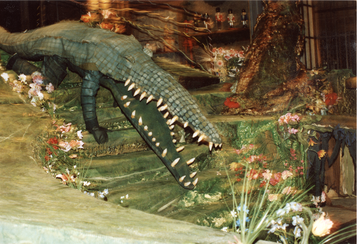 It is true that I hold some strong opinions. This website is full of materials that articulate and elaborate on those opinions so I won't go into a lot of detail here except to say that I firmly believe that modern governance - political and of the internet - is in serious trouble unless we abandon the corrosive concept of stakeholderism and return to the principles of constrained government and separation of powers, as articulated by so many of the great thinkers of the 18th century.