Cavebear!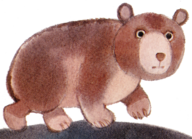 Thoughts and Commentary by Karl Auerbach
Locus ab auctoritate .. est infirmissimus.
(The argument from authority is the weakest.)
– Thomas Aquinas (1225–1274).
last update:
This is great for a summer gathering.
Friday, 08 June 2007 18:01
I bake these for Thanksgiving and holiday dinners. These rolls and butter seem to to particularly well with turkey. And given the long preparation time, these are best done when one is expecting a long day in the kitchen.
These are not "light and flaky" rolls; these are solid stock.
Don't expect these rolls to keep for very long; and the butter will go sour within a few hours.
Friday, 08 June 2007 18:12
These are the best pancakes in the universe.